---
Carpet cleaning has never been better!
Now Servicing:
Fairbanks, Ft. Wainwright, North Pole, Ester, Fox, Moose Creek, Eielson AFB and Salcha
---
Thank You for Visiting
Our goal is to get your carpet as clean as it can be without harming the fibers, NOT to simply 'wave a wand' over it and make it look 'better'.
We work hard all year round to fulfill the needs of all our current and future customers.
We have been cleaning carpets, rugs and upholstery in the Fairbanks area since 2001.
We are fully insured.
Talk to your friends, you will find that our reputation is important to us! We probably have cleaned their carpet!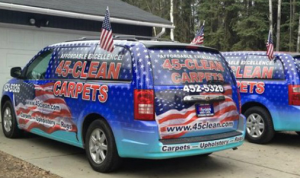 Carpet can be a costly investment!!! Just like everything else in your life, carpet requires regular maintenance. Simply remember, diligent vacuuming and routine cleanings will help increase the longevity of your investment!